Scholastic, a leading publisher and educational resource company, was one of the first to announce FREE, daily lessons for children while millions of families across the nation practice social distancing. The resources/activities are designed to keep Pre-K through 9th grade children reading, learning, and growing.
To view the 20 activities offered, click on the Scholastic Free Resources link below: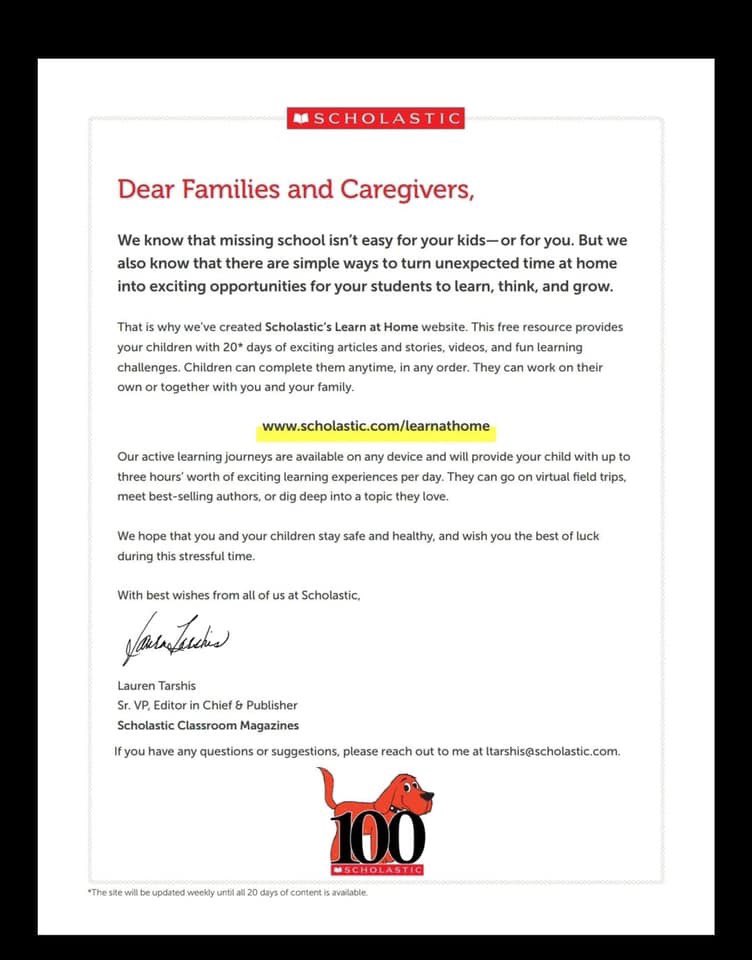 Try out these resources today. If you like them, please share them with other families.
Happy Wednesday! Stay safe, stay well, get out in the sunshine, and enjoy your time together!