So my dear, sweet husband bought us a 20-year-old pontoon last week. It sounds really rough, but honestly, it is in really good shape and… I am completely wrapped up into going to the lake now. I'm hooked!
So, since my mind wonders to boating trips quite often, I've searched Pinterest a time or two for pontoon ideas. This Beach & Boat Tote popped up and it looks perfect for carrying summer essentials for you, the kids, grandkids, etc.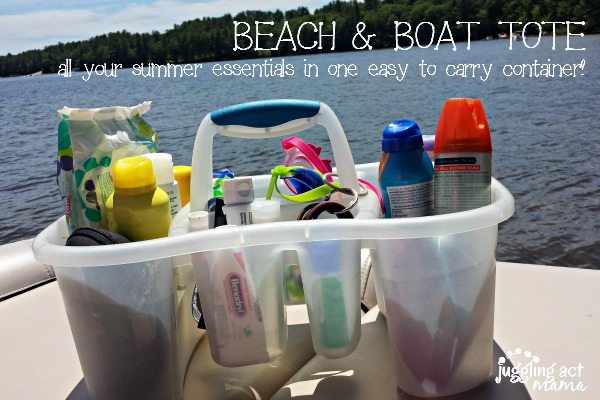 I love this type of carry-all caddy anyway. I've had them for teaching, for storing make-up, etc. so this idea of a summer grab & go  kit really appeals to me.
For the record… the After Bite – Kid's tube, is an absolutely "must have" for the summer. And make sure you get the Kid's line even if you are 88-years-old, more or less. The Kid's line is different from the regular brand and works extremely well!
Here's another idea for you: This one comes to your from brepea.com.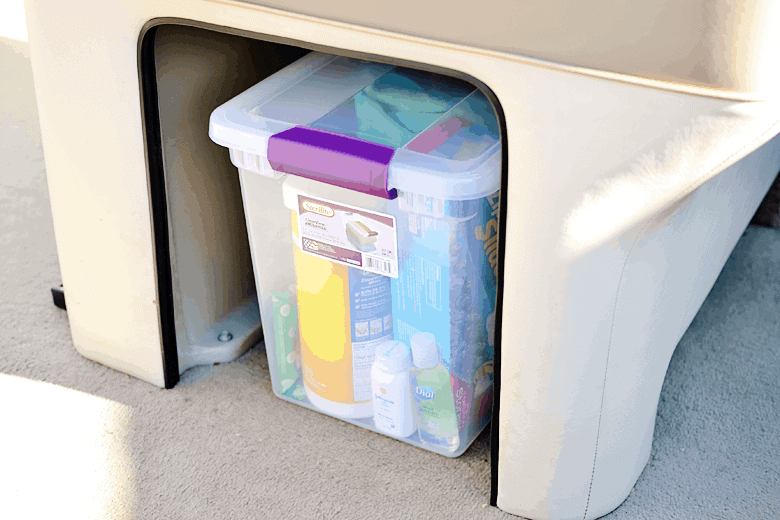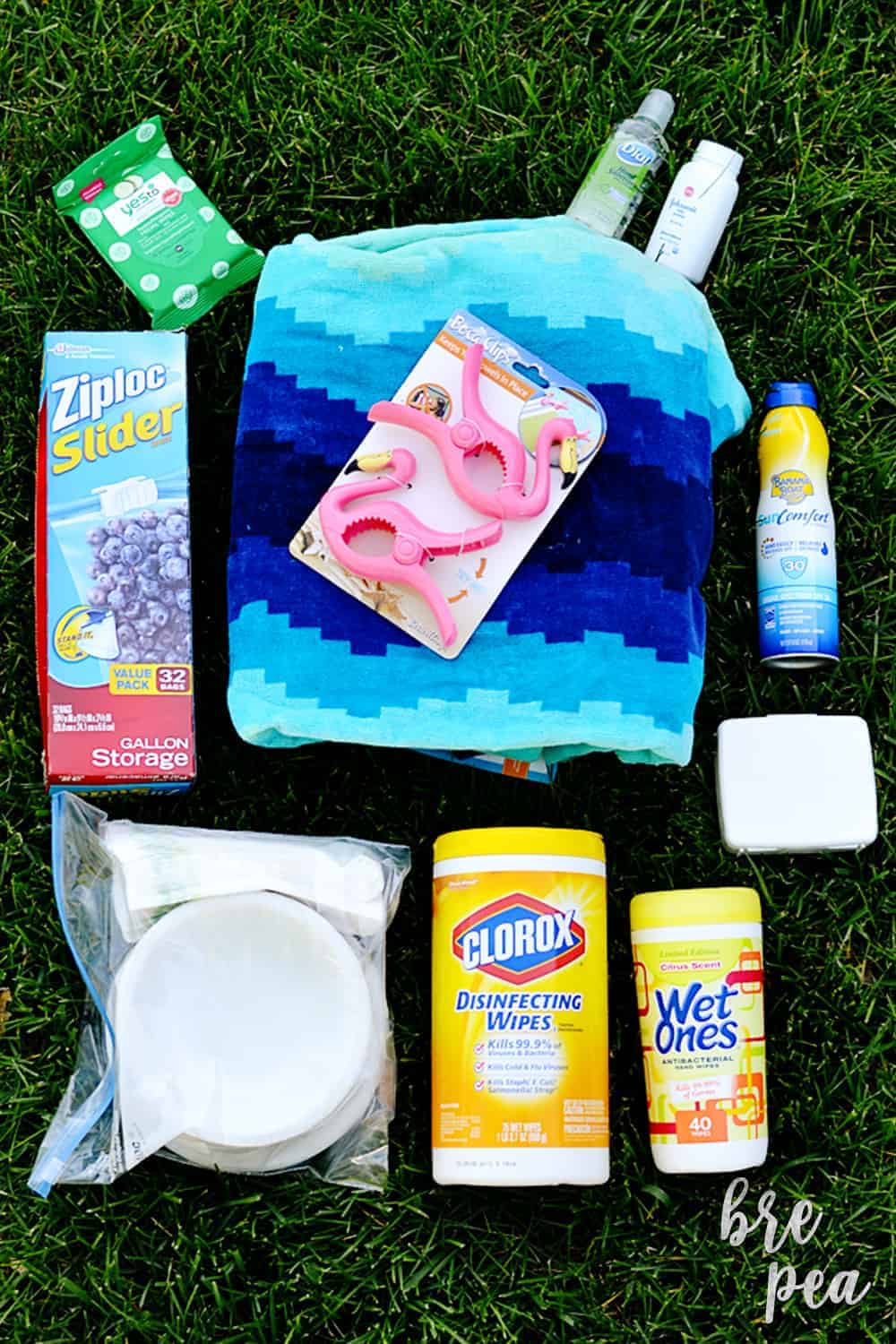 So, whether you will be doing some hiking, biking, walking, swimming, boating, etc., these grab & go style kits are organizational genius!
What do you have around the house that you can use to make a kit such as this? Feel free to share your ideas or pictures in the comments below or by emailing me at mjbostian@gmail.com.
If you need me you can find me… on a lake somewhere!
HOPE YOU HAVE  A HAPPY WEDNESDAY! 
Stay safe & well!