Hey there, gang! You know what day it is???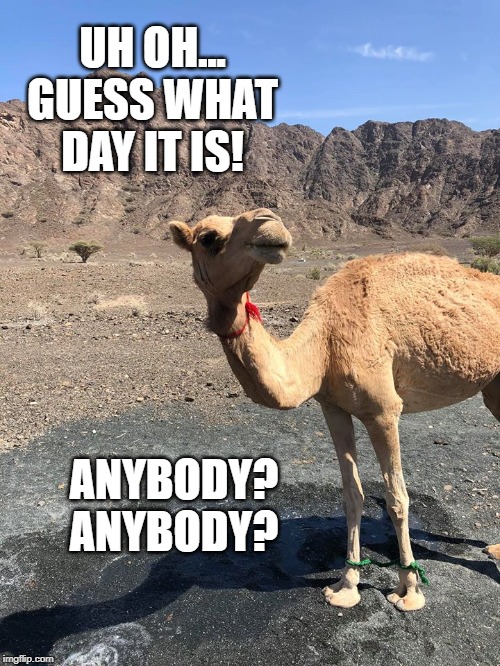 In all seriousness, I want to take an opportunity to present some information for the "older" children out there. I usually post things for preschool/elementary-aged children since working with those age groups "is kinda my jam!" But, I saw this article recently that was too honest and too good not to share.
While this may feel like a huge spring break to some younger children, there are millions of "children" out there who are experiencing some huge sense of loss. We have tons of high school students who won't letter in a sport this season, won't go to their first prom, can't take a friend for a drive now that they've turned 16, won't get to traditionally graduate, etc., and as expected, may be feeling the loss of friends, relationships, etc. in a profound way.
Not to mention, the numerous college students who aren't able to take spring break trips, attend school festivals, complete internships and other special assignments, traditionally graduate, take graduation trips, etc. They are feeling this loss, as well.
On a very small scale, I can relate…
I remember when I was a teenager, we had a snow here in North Carolina that kept us out of school for at least a week. At the time, I lived in the "country" with few neighbors my age, or should I say, not in a neighborhood, subdivision, etc. So, while all of my other friends (it certainly seemed like everyone else I knew) "seemed" to be "together," having nighttime sledding time with friends in their neighborhoods, or big group snowball fights, or getting together for movies and hot chocolate, there I sat at my house… all – by – myself! I felt terribly isolated and left out!
Now, don't get me wrong… I know we're in the age of social media and all that, but there are still some things our young adults are missing out on that are leaving huge holes in their hearts. It's important for us, their family members, support systems, friends, to admit that and to try to offer our support in the best ways possible.
The following articles below have some great tips to consider. If you have a young adult at home, I hope you'll take a chance to look at them. I hope that they will help someone in your family or someone that you know.
You can find the NPR article here.
You can find the Children's Health article here.
You can find the Child Mind Institute article here.
If you have an additional article or some great coping tips to share, please feel free to share in the comment section below so we can all take advantage of them.
Hope you have a Happy Hump Day!
Stay healthy and well, treat everyone with kindness, and be especially mindful of those who are experiencing some type of "loss" during this time!